Actor Donald Sutherland arrived on the set for his first day of filming for the film "Milton's Secret" in a residential area in central Hamilton.
Sutherland plays Grandpa Howard in the family drama about an 11-year-old boy who feels his whole world is in crisis.
The jovial Sutherland, whose film career spans 50 years, was asking about how the Hamilton Tiger-Cats and the Bulldogs were doing.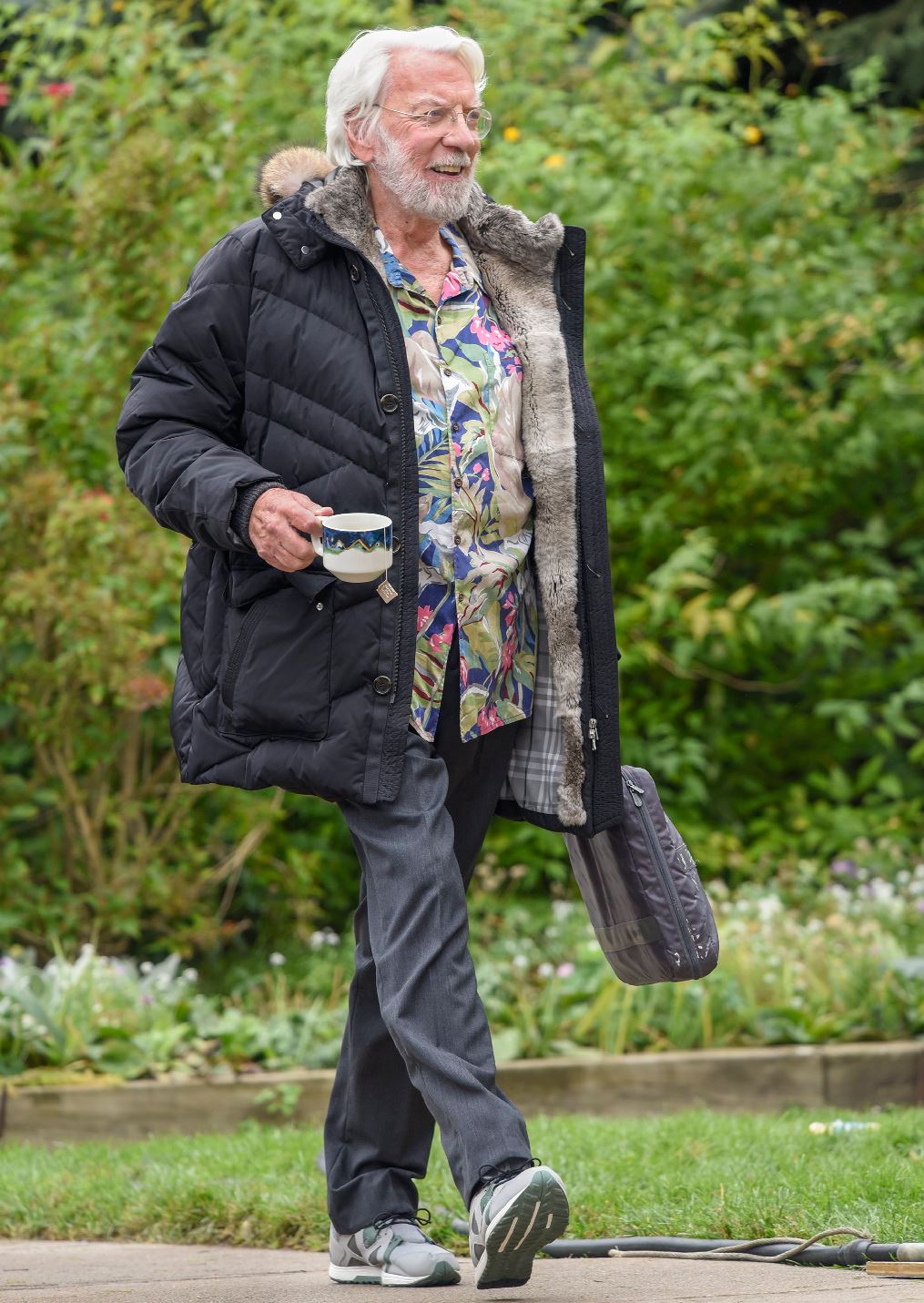 Original Post: http://www.thespec.com/news-story/5947553-donald-sutherland-on-hamilton-movie-set/
About Donald Sutherland:
The Maritimer, Donald Sutherland, has appeared in more than 150 films and television series. He is currently seen as President Snow in the enormously popular film adaptation of The Hunger Games books. Since the mid-1960s he has had memorable roles in Robert Aldrich's The Dirty Dozen; Robert Altman's M*A*S*H; Robert Redford's Ordinary People; Nicolas Roeg's Don't Look Now; Brian Hutton's Kelly's Heroes; Joe Wright's Pride and Prejudice; Fred Scepisi's Six Degrees of Separation; Philip Kaufman's Invasion of the Body Snatchers; Clint Eastwood's Space Cowboys; John Landis's Animal House; and many others. Sutherland co-produced, wrote, and voiced Captain Johnson in the animated movie based on William Gilkerson's Governor General's Award winning novel, Pirate's Passage. He has starred in Toronto, London, and Los Angeles in the stage productions of Enigmatic Variations. On Broadway he starred in Jon Robin Baitz's Ten Unknowns at the Lincoln Center and in Edward Albee's adaptation of Nabokov's Lolita as Humbert Humbert.
Sutherland was appointed an officer of the Order of Canada in 1978, a Chevalier des Arts et Lettres in France in 2007 and five years later, in 2012, the French Government made him a Commandeur des Arts et Lettres. He has also won two Golden Globe Awards, an Emmy award, a Genie and has received stars on the Hollywood Walk of Fame and Canada's Walk of Fame. His sense of humour is distinctly Canadian.
« Principal Photography of Milton's Secret begins in Hamilton, Ontario Michelle Rodriguez Joins Star Cast of Milton's Secret »